IoT ECO-SYSTEM
Certified Partner with Best.Energy
Eniscope Air
A Revolution in IoT Sensors and Controllers
The Internet of Things (IoT) – what does it really mean? It means your assets connected, talking to each other. Cloud control. Real-time monitoring. It means energy savings, higher profits and un-paralleled visibility across your business.
Eniscope Air Will Revolutionize Your Facilities
Imagine monitoring and controlling your whole estate from one, intuitive Cloud platform?
20%+ Energy Savings
Total visibility and control across your assets means we can deliver typically in excess of 20% energy bill savings. How much product would you have to sell to generate the same in profit?
2 Year Payback Period
Most maintenance is reactive or pre-scheduled. With asset-level monitoring our team can tell you when an asset is about to breakdown and alarm against key asset failures, so you know instantly there's a problem.
One Solution, Whole Estates
Our products are lightweight, fast to install and easy on the eye. We make sure your customers won't know the difference, keeping our work subtle and largely out of sight.
Meet Your New Smart Eco-System
The Eniscope Air suite was designed to provide your buildings with a light, agile 'Building Management System' at a fraction of the cost usually associated with a full BMS. A building with Air integrated is truly smart – offering:
Asset, building and estate-levels of energy data
Individual asset control, scheduling and intelligent automation
Digitisation of previously manual tasks
Real-time environment monitoring (air quality, temperature, light etc.)
The purpose is to reduce your energy bill, streamline your operations and ultimately to enhance your profit margins.
The Center of IoT BMS
Every IoT system needs a central hub with which the technologies can communicate. Not only does the Eniscope Hybrid provide 8 x three-phase channels of energy monitoring itself, it also offers this critical center point.
In conjunction with a small device called 'Eniscope Air Connect' which simply plugs into the side, the Eniscope Hybrid device provides the high-dependability network for the whole BMS system. Just one unit can handle dozens of Air devices all at once.
Truly the lynch-pin of the whole system!
Putting Everything in Context
Mountable on walls and ceilings, with either mains power of batteries, the Air Sense device is a multi-functional sensor. Functionality includes as standard granular, minute-by-minute data on:
Temperature
Occupancy
Humidity
Light Levels
And much more can be added, including carbon dioxide and carbon monoxide monitoring.
This data is hugely valuable in itself, accessible at any time on our cloud analytics platform, but it's also very useful for energy saving. Other Air products can react to the data from the Air Sense, so assets can be switched on and off depending on the light levels, or temperature, or whether a room is occupied.
ENISCOPE AIR SWITCH
Single-Phase Asset Control And Energy Monitoring
Single Phase Monitoring & Control
What is the key to saving energy in your most wasteful assets? You need to understand them.
When do they come on? For how long? What energy do they use and does this vary? If so, why? This sort of information is key to operating the asset more efficiently – that's where Eniscope Air Switch comes in.
Air Switch provides two key areas of functionality – real-time energy monitoring to create that crucial understanding, and scheduling and control to act on it!
With Air Switch, you can control your wasteful assets in the Cloud – operating them either via a schedule and / or with logic-based controls. For example, you can order an asset to go on when an external stimulus is met – like temperature, humidity or occupancy. The possibilities are endless with the Eniscope Air IoT suite.
Intelligent IoT Control for HVAC
The top culprit in energy and money wastage for commercial businesses is air conditioning.
Conventional air conditioning units have two major problems – they are operated by humans whose expectations don't match with what's plausible and they operate to single temperature points, not bands.
Eniscope Air Ambient addresses both problems. Easily installed and able to control multiple air conditioning units with a single device, the Air Ambient enables you to set schedules in the cloud – avoiding out of hours consumption. It then allows you to set temperature 'bands' within which your staff will be comfortable, taking the pressure off the device but maintaining comfort.
ENISCOPE AIR DIGITAL
Three-Phase Asset Control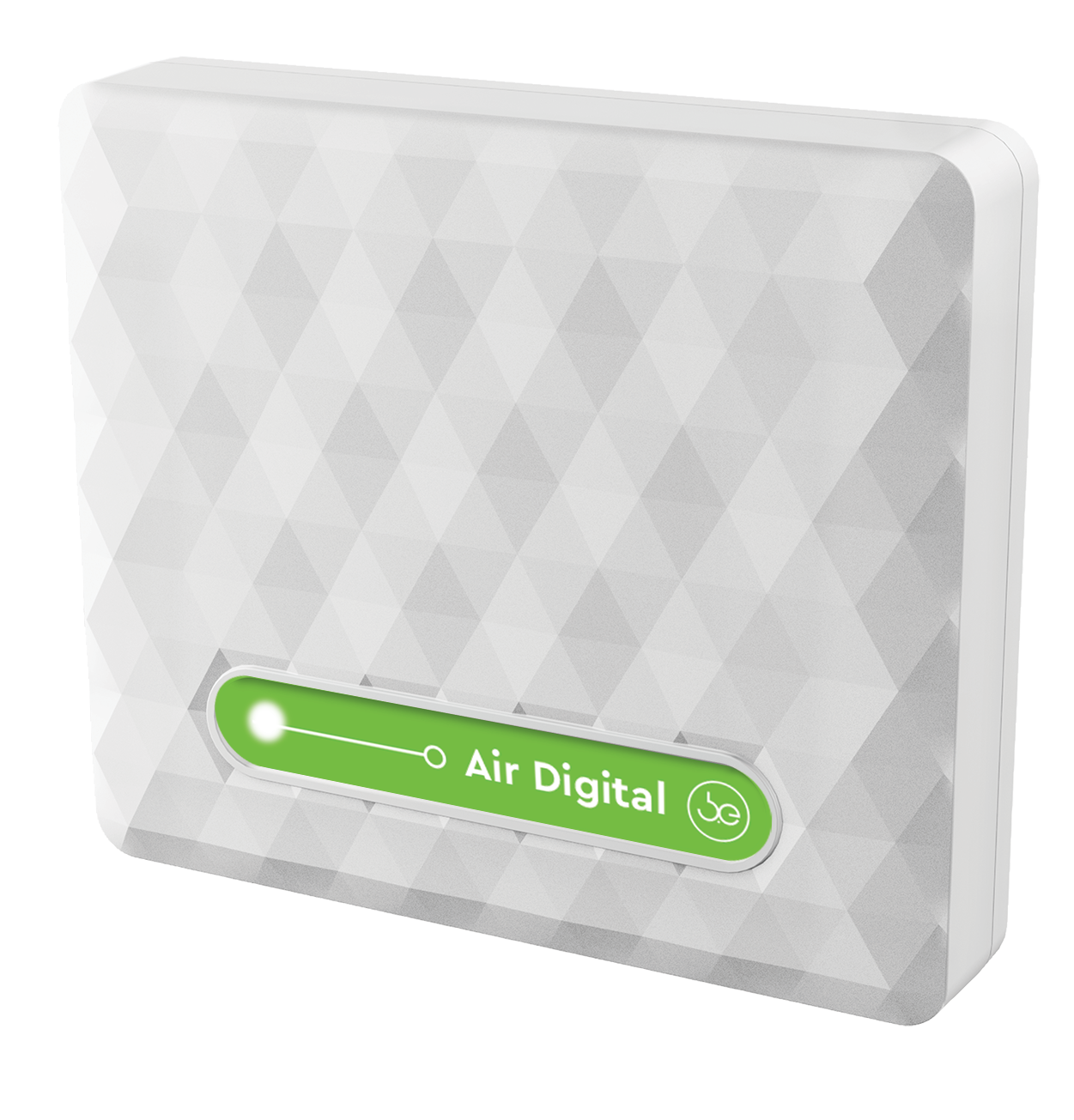 Intelligent Three-Phase Control
If Eniscope Air Switch is our single-phase asset specialist, Air Digital is our three-phase solution!
Some of the most energy-abusive assets in business are three phase, drawing their energy straight from the mains. Like commercial fryers for example. A fast food restaurant might have a whole bank of seven or more fryers, each one heavily consuming energy all through the day.
The key question is – do they need to be?
In combination with Eniscope Hybrid's monitoring capabilities, Air Digital allows you to control these three-phase assets with schedules or logic controls via our Cloud platform. Turn assets on and off as required, or based on stimulus provided by other Air devices – like our multi-functional wall mounted sensor Air Sense.